Publicado
02/03/2012 por Flor Garrido
en Discos
TV on The Radio – Nine Types of Light

Aprovechando la visita de esta banda que será el próximo 4 de Abril en el marco del festival Quilmes Rock y porque a lo mejor alguno de ustedes no la ha escuchado todavía, me pareció una buena idea acercarles esto. Se trata de Nine Types Of Light que es el quinto trabajo de los neoyorquinos de TV on The Radio, una banda bien versátil ya que en cuanto a géneros, se pasea entre el rock, la música electrónica, el soul y el funk.
Este disco se lanzó en abril del 2011 mediante Interscope y cuenta con diez canciones con una muy buena producción asi que podría decirse que es el álbum mas "maduro", cosa que cualquiera podría notar si se compara con material previo y también se puede destacar el uso de instrumentos poco convencionales como mandolinas o banjos.
"Second Song" es el tema que abre Nine Types Of Light y automáticamente entran esas ganas de bailar que son apagadas rapidamente con el tema siguiente que lleva consigo una atmósfera y unos coros bien tranquilos asi que aunque no sea tan lineal, es un disco bastante fácil de digerir.
El equipo de Pitchfork puntuó este último disco con un 7.7 (que a mi gusto no está mal pero suena un poco chocante tal vez) y la NME inglesa fue algo mas generosa, dándole un 8/10.
El tracklist original cuenta con diez temas pero existe una versión Deluxe que tiene tres mas (dos de ellos son remixes) y una versión exclusiva de iTunes en forma de bonus track. En cuanto a la lírica, estos muchachos dejaron de lado la política y las letras "enredadas" y se tiraron para un lado mas romántico.
A pesar de que algunos temas parecen baladitas y cuentan con cierta "suavidad", hay otros como "No Future Shock", "Caffeinated Consciouness" o "New Cannoball Run" que nos muestran un TV on The Radio mas agresivo si se quiere, con toques mas rockeros y no tan experimentales como en su pasado.
Asi que si gustan de bandas del estilo de LCD Soundsystem, por nombrar alguna, denle una escuchada a TV on The Radio y vean que los ritmos electrónicos y el rock casi siempre suelen ser una muy buena combinación.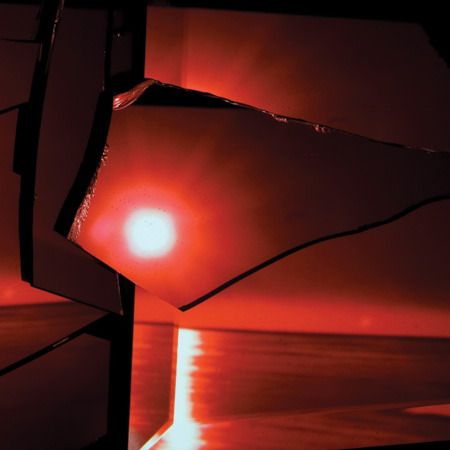 TV on The Radio – Nine Types of Light
2011 – Interscope
01. Second Song
02. Keep Your Heart
03. You
04. No Future Shock
05. Killer Crane
06. Will Do
07. New Cannonball Blues
08. Repetition
09. Forgotten
10. Caffeinated Consciousness