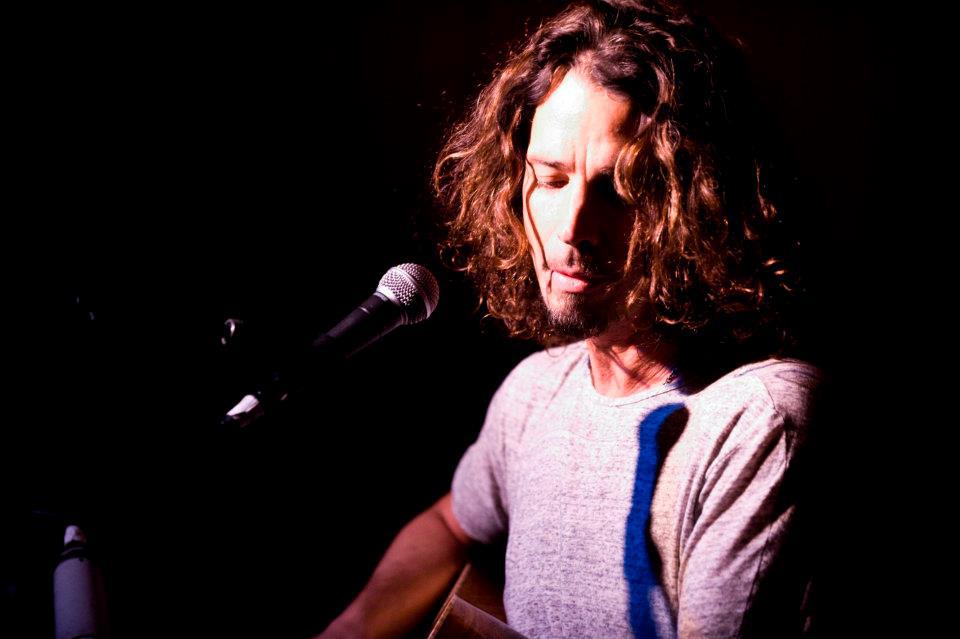 Hoy amanecimos con la sorpresiva noticia de la muerte de Chris Cornell, líder de Soundgarden y Audioslave, a sus 52 años. Mientras se investiga la causa (que apunta, por el momento, a un suicidio), los artistas tomaron las redes sociales para expresar sus condolencias por la repentina pérdida del ícono grunge.
A continuación reproducimos esas publicaciones, entre las que se encuentran posts de Jimmy Page, St. Vincent, Nile Rodgers, Elton John, Bethany Cosentino de Best Coast, Four Tet y Brian Wilson:
RIP Chris Cornell
Incredibly Talented
Incredibly Young
Incredibly Missed. pic.twitter.com/pKNI4tKiXz

— Jimmy Page (@JimmyPage) May 18, 2017
A shining voice in music has left us in the midnight. He was a complex and gentle soul #ChrisCornell has flown into the black hole sun.

— Perry Farrell (@perryfarrell) May 18, 2017
Very sad news about Chris Cornell today. A sad loss of a great talent to the world, his friends and family. Rest In Peace. pic.twitter.com/BlgxE6cJLH

— Joe Perry (@JoePerry) May 18, 2017
Chris Cornell. Damn. Was legit just playing "Outshined" yesterday. Such a loss.

— St. Vincent (@st_vincent) May 18, 2017
A mutual friend called me and tells me my bro passed away. #RIPChrisCornell You are a great artist Love to Vicki and fam @nilerodgers pic.twitter.com/FhG0fhT0q1

— Nile Rodgers (@nilerodgers) May 18, 2017
I'm very sad to hear about Chris Cornell passing. Especially when one is so young and talented. Love & Mercy to Chris' family, friends, fans

— Brian Wilson (@BrianWilsonLive) May 18, 2017
Shocked and saddened by the sudden death of @chriscornell. A great singer, songwriter and the loveliest man. pic.twitter.com/Hwdgst8kmg

— Elton John (@eltonofficial) May 18, 2017
Rest …Peace pic.twitter.com/YcN7QECCo0

— Chuck D (@MrChuckD) May 18, 2017
SO SO stunned to hear about Chris Cornell! Such a terrible and sad loss! Thinking of his family tonight! RIP

— Dave Navarro (@DaveNavarro) May 18, 2017
can't adequately say just how much i love soundgarden/chris cornell. really important to me as a songwriter/guitarist. so sad about this :(

— sadie dupuis (@sad13) May 18, 2017
RIP. So young. So sad ? pic.twitter.com/61JjmdVFDC

— Best Coast (@BestCoast) May 18, 2017
Sad 2 hear of Chris Cornell passing..great singer and artist… another blow…RIP

— Billy Idol (@BillyIdol) May 18, 2017
Wow…this one is shocking. Chris Cornell was one of the benchmark vocalists of our generation…devastating loss. #RIPChrisCornell pic.twitter.com/x3F9rptL0D

— Mike Portnoy ? (@MikePortnoy) May 18, 2017
It was in Bern, Switzerland with @aimeemann. He was quiet, complimentary, & when he played, his voice was everything you'd hoped it would be

— Ted Leo (@tedleo) May 18, 2017
¿QUÉ PENSÁS SOBRE ESTO?